<!? ここから記事タイトル上ウィジェット ?>
<!? ここまで記事タイトル上ウィジェット ?>
Iwarok|Boss cheat【The Legend of Zelda Breath of the Wild】
<!? ここからアイキャッチ画像 ?>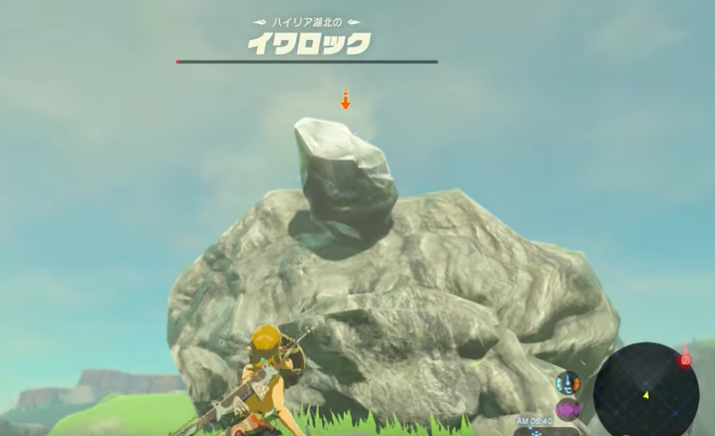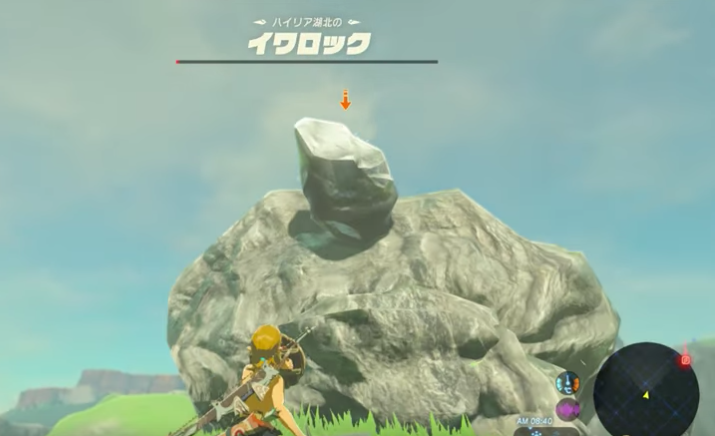 <!? ここまでアイキャッチ画像 ?>
<!? ここまでアイキャッチ下 ?>
Iwarok|Boss cheat
Iwakuro is an enemy character of the middle boss system several times larger than Ishirok
It usually mimics a rock and starts moving as it approaches
There are also fire type and ice type Iwakurokku.
Iwakuro seems to be in this world forty body.
When you meet, if you defeat it and mark it
Since it also becomes a rupee earning, it is good to make it easy to search.
Strategy
If you give an attack to the ore part to do damage damage will enter
It decreases by the same amount as the attack power of weapons
In the case of weapons specialized for ore mining such as hammer, there may be critical.
Attack Pattern
I will throw the rocks sticking to the left and right
The order will be thrown in order from closer.
Be careful as you swing around too close
When the ore position is head
Destroy the left and right rock arms at Bakudan and climb on the cliff when there is a gap and attack the ore
It is recommended to hammer with a hammer system
「Ore position is back」
If you pass through your crotch with an arrow of Bakdan you can hit damage
Not recommended as the amount of damage is subtle.
While stopping the movement with Vitaroc +, attacking by turning backwards.
At this time you can not attack enough unless you are as close as possible so keep distance as far as possible
Equipped with high bow of attacking power and arrow of tree, flying towards the back with the ore holding the ore, immediately opening the parasail immediately, turning with an arrow, turning around and attacking the ore Attacking on the ore This arrow can be overpowered Keep it.
「How to attack fire attributes」
Return to normal state with an arrow of ice and climb on the ore when there is a gap
With flameproof armor you can capture without using arrows of ice if you disable flames
In addition to the normal attack patterns, explosion also occurs
Please note that there is a possibility of getting caught.
How to capture ice attributes
Attack to ore climbing ore when there is gap in return to normal state with arrow of flame or arrow of Bakudan
If you are defeated with freeze protection against freezing you can capture without using arrows of fire or arrows of Bakdan
In addition to the usual attack patterns, since it scatters ice and snow,
Please note that there is a possibility of getting caught.
Iwakuro makes rupee