<!? ここから記事タイトル上ウィジェット ?>
<!? ここまで記事タイトル上ウィジェット ?>
How to defeat "Rainel" and place of appearance 【The Legend of Zelda Breath of the Wild】
<!? ここからアイキャッチ画像 ?>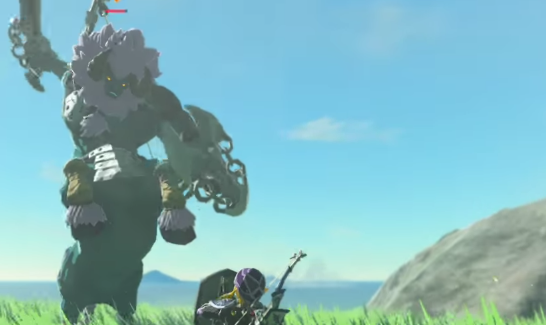 <!? ここまでアイキャッチ画像 ?>
<!? ここまでアイキャッチ下 ?>
What is a Rainel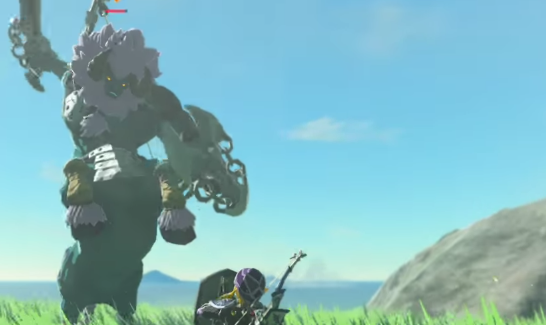 "Rainel" is a boss monster that resembles the centaur which comes out in mythology.
There are about two links in height, and it looks like the lower half of a horse and the upper half of a beastman, and plays a powerful attack with the quick mobility on the back side and its size.
The liners inhabit in various parts of Hyrule, each having different weapons, but in common, they come up with "attribute arrows".
How to defeat "Rainel"
Use "bacheloregence avoidance rush" if you can use it well.
 Attention in (ZL) before attack comes
Kick the stick backward and jump.
Rush (Y) button repeatedly
This is the basic and important liner strategy. Once you know the attack pattern you will be able to see the attack.
 Let's escape with a dash that spits "flames" from the middle!
 Fly sideways as you rush ((ZL) button to focus and flip sideways)
 Because you can also do a horse riding, ride a horse and attack.
Attack with rush only! It is! Beginner's recommended strategy of Raikuyama Rainel
Use arrows to defeat 'Rainel'
How to knock down gray hair liner in a super easy way [Breath of the Wild]
The linel has a feature of stunning for a certain period of time when it receives a head shot, and you can easily defeat it by using "Beast God's Bow" that you drop.
Aim for head shots
Shoot three times while stunning
Return to 1 if the stunk is solved
In this way, you can defeat the liner in a no-resistance state by continuing shooting without removing the head shot and its timing.
Let's head shot again while avoiding the attack because it will enter the offensive once you remove it even once.
Zora no Sato Beastman liner capture! How to defeat even the bad guys
Powerful item from linel
The beast god sword 58
The great sword of Beast God 78
Beast God's Spear 30
Bow of the Beast God 32 × 5 fire (there are also three shots)
Beast God's shield 62
How to defeat Riner seniors who want to preserve weapons [Breath of the Wild]