<!? ここから記事タイトル上ウィジェット ?>
<!? ここまで記事タイトル上ウィジェット ?>
A trial that lightning opens【Shrine Challenge 3|The Legend of Zelda Breath of the Wild】
<!? ここからアイキャッチ画像 ?>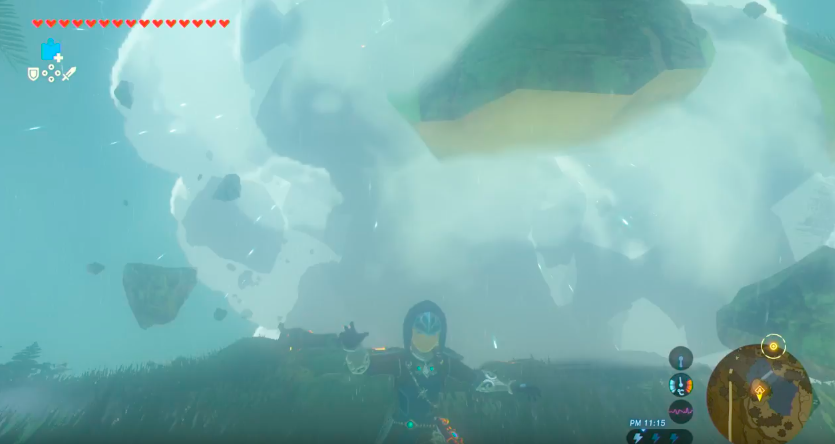 <!? ここまでアイキャッチ画像 ?>
<!? ここまでアイキャッチ下 ?>
A trial that lightning opens|Shrine Challenge 3
Corresponding shrine: Cuca Nata's shrine (treasure box: unknown)
When going to the coral lake in the northeast from Lyceee Ma horse in Philone region, there is Littu's minstrel "Cassie"
Apparently understanding when speaking to him, roughly break the rock by attaching metal fittings appropriately on the rock he showed, thunder and shrine of Cuca Nata appears
Even though you just wear metal fittings, you can clear it, but you get a great deal of damage
So discard metal weapons, shields, and bows on the rock and let them avoid thunder away
※ Mini Challenge Held of Geld's Helmet!
It is also possible to use the helmet of the thunder which you get at, and to have the shrine appear with no damage.
※ Scoop up the metal that fell to the bottom of the nearby spring with magnets
It is also possible to drop thunder. However, as it is a metal of the Kogu puzzle
Let's do it before putting it in the puzzle.