<!? ここから記事タイトル上ウィジェット ?>
<!? ここまで記事タイトル上ウィジェット ?>
Boss: Thunder's Curse Gunnon【The Legend of Zelda Breath of the Wild】
<!? ここからアイキャッチ画像 ?>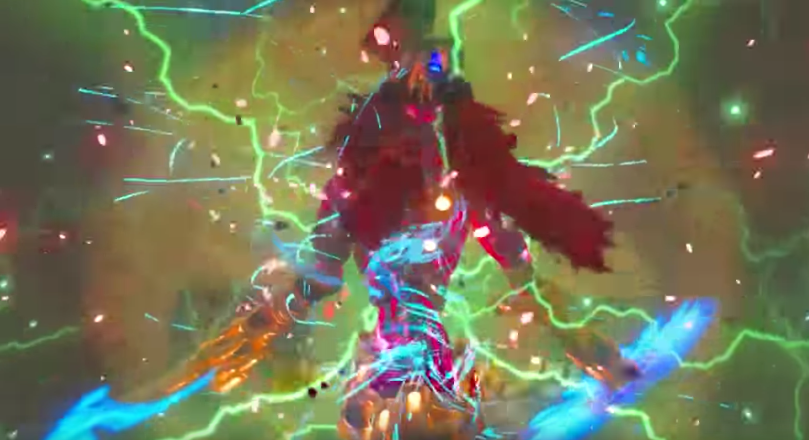 <!? ここまでアイキャッチ画像 ?>
<!? ここまでアイキャッチ下 ?>
Boss: Thunder's Curse Gunnon
First form
Be aware of it quickly and also because it has attack power
We will utilize just guard or avoidance.
You should play a shield at the third swing of your opponent's high-speed movement attack.
It is okay to guard against high-speed rush attacks calmly. It is hard to prevent if it is not guard.
The opponent's shield can collapse if it continues to attack, so push it with an attack
The second form
Manipulate the lightning rod that you are flying with Magnet catch and bring it down beneath your opponent when the thunder falls down
Fold it there
If you hit the thunder it will be four less hearts.
I will shoot a lock on laser at the end of HP, so I hide behind obstacles and go
Spear consecutive attacks are effective.
When you kill, you gain the ability of "Angie Urbosa's anger".
Additional attack of thunder is added automatically according to charge attack.